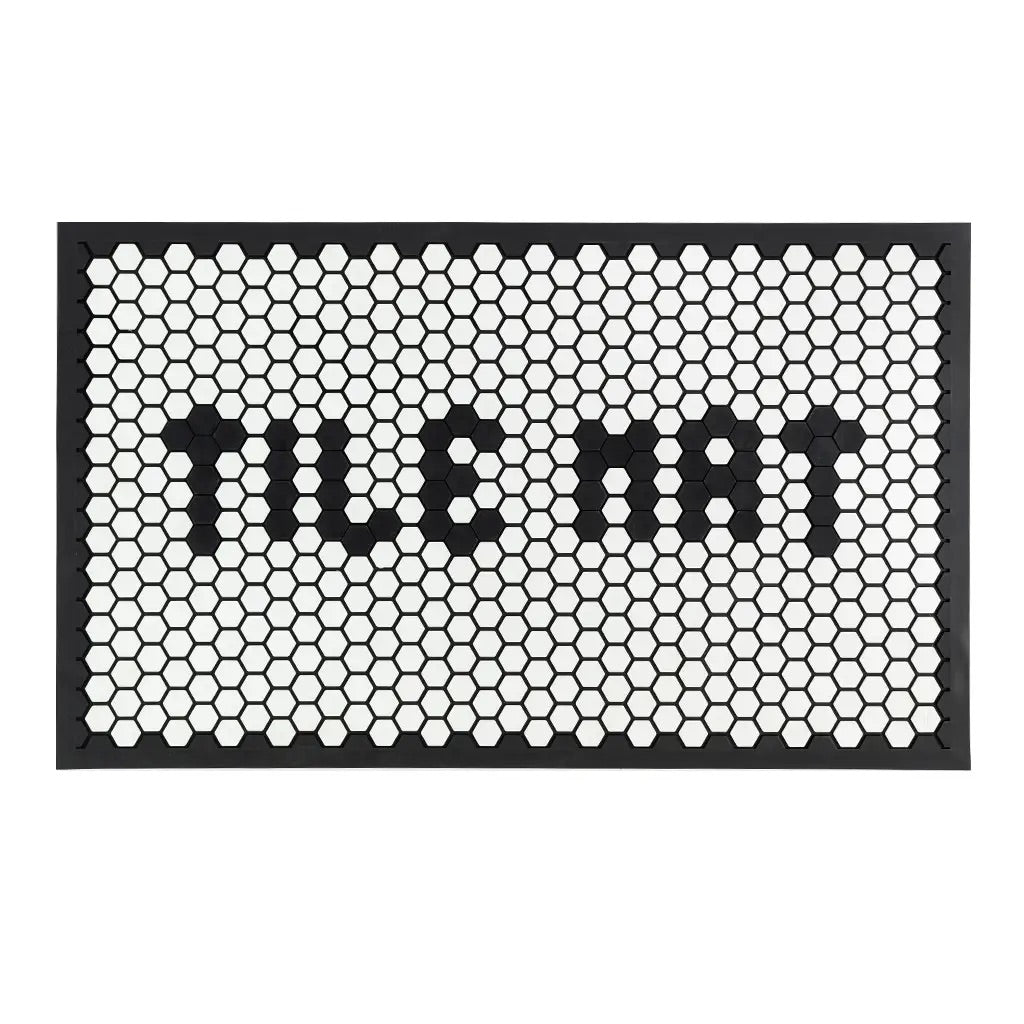 Tile Mat is an all-purpose mat that's functional, beautiful, and — most importantly — customizable. Its timeless, vintage-inspired hexagon tile design and removable caps can be used to create endless patterns, designs, and words. Purchse with additional tiles for great pops of color by clicking here!
Dimensions:
Standard — 18" x 30" x 0.25"
Large — 24" x 36" x 0.25"
Includes:
Standard — 150 Black Tiles
Large — 200 Black Tiles
Mesh cotton bag for tile storage
Materials: Rubber-like Flexible Vinyl
* Use & Care Disclaimer: Tile Mat is intended for low-to-medium foot traffic in residential settings. While most dirt and debris can be easily cleaned with dish soap and an abrasive brush, please note that oil-based residues may stain. Please also note that any liquids likely to stain fabric may also stain your Tile Mat.