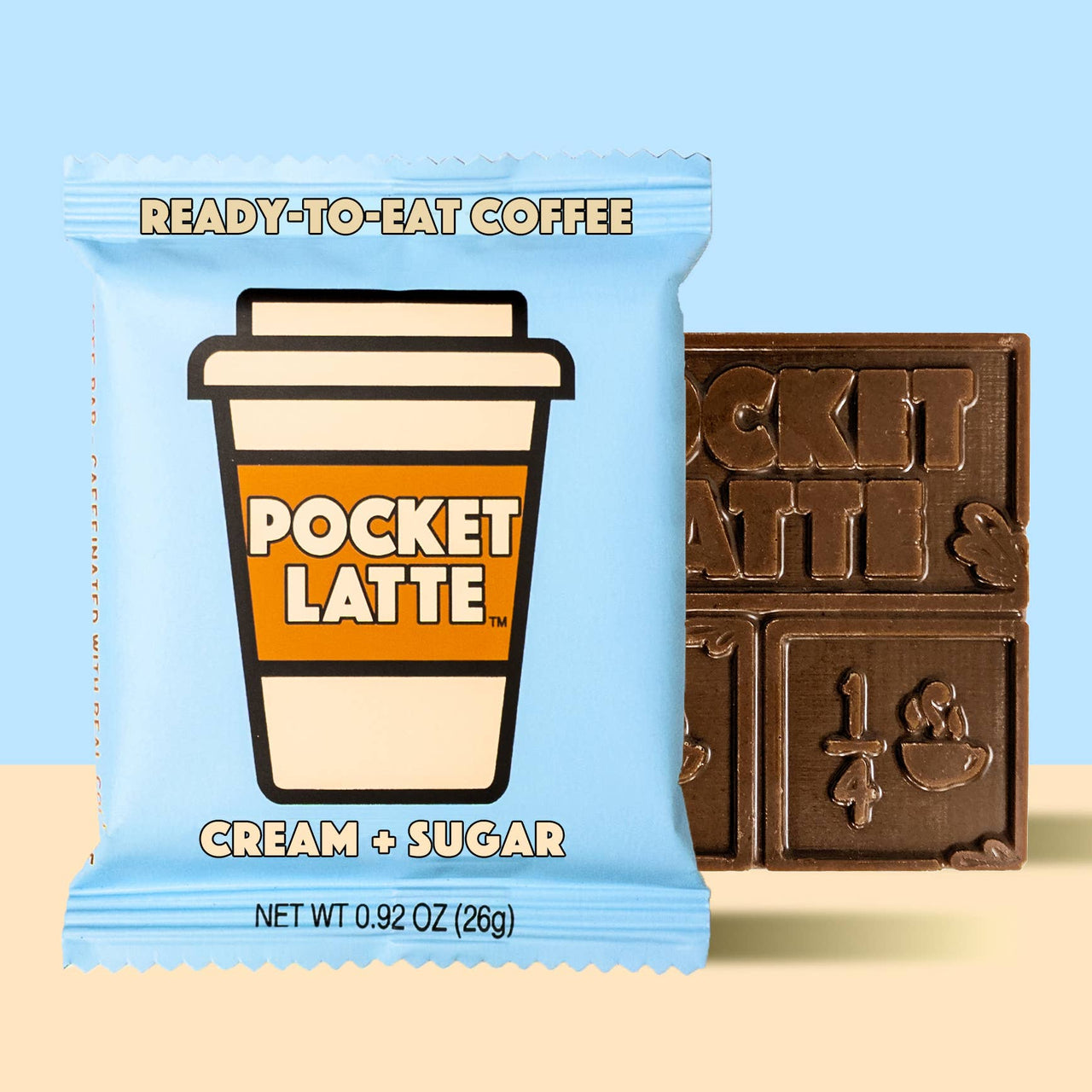 Pocket Latte is The Original Coffee Bar®—the first true coffee chocolate that's naturally powered and flavored with real 100% arabica coffee. Our "Cream + Sugar" coffee bar combines everything you love about a rich, medium-roast coffee, with a silky-smooth blend designed for mocha lovers.
Contains 100-120mg of natural caffeine. Made with 100% arabica coffee.
Key Attributes: - No synthetic caffeine - Non-GMO - All-natural - Soy-free - Gluten-free - Palm oil-free - Kosher certified - Proudly made in the USA - Responsibly-sourced ingredients - Supports disadvantaged single mothers across America
Ingredients: Pocket Latte Coffee Blend™ (cocoa butter, 100% arabica coffee, natural caffeine from coffee bean), non-gmo cane sugar, nonfat milk, sunflower lecithin, natural sea salt.