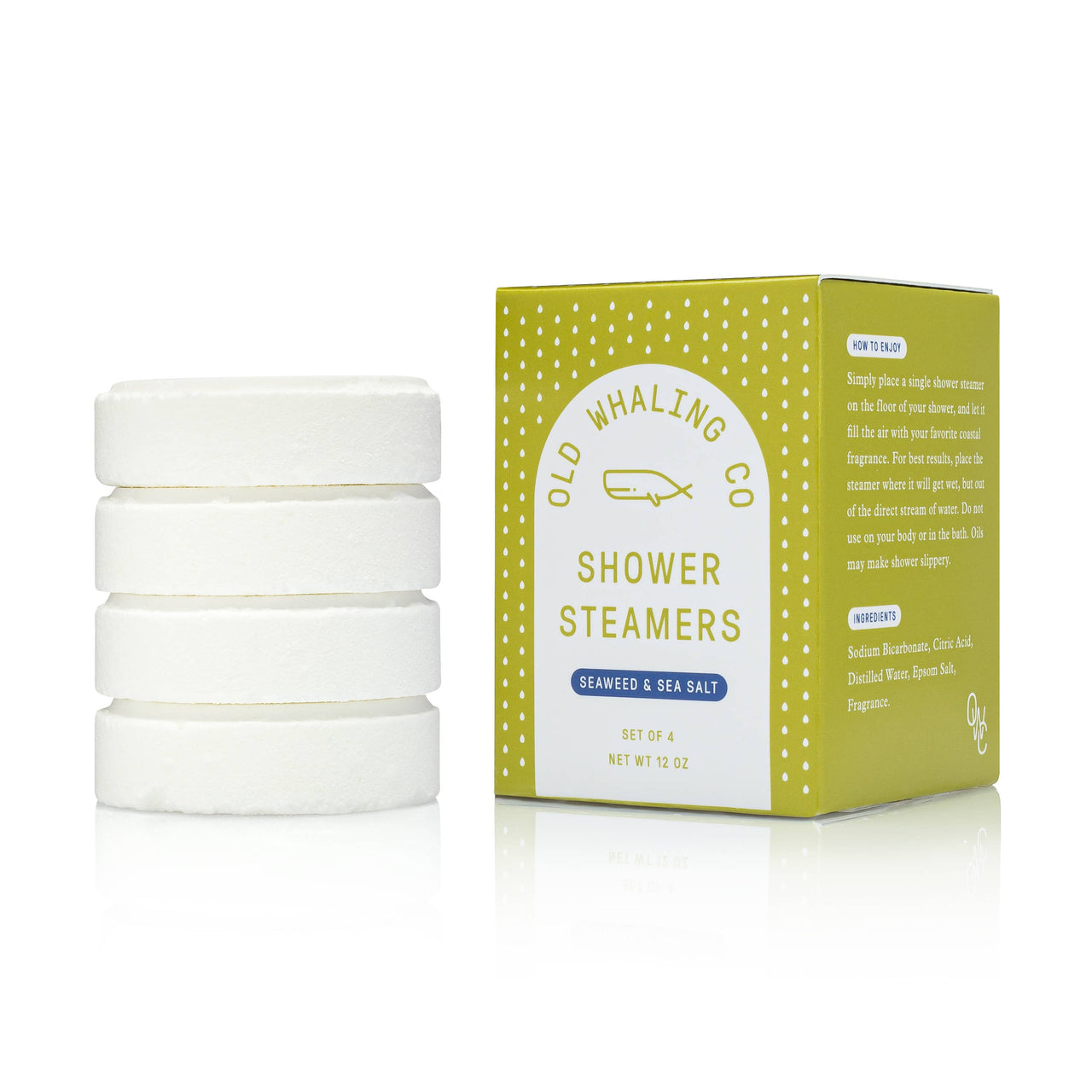 Our Seaweed & Sea Salt Shower Steamers create a soothing and relaxing experience, creating a spa-like atmosphere in your shower! Simply place a shower steamer on the floor of your shower and let the steam transform your daily shower experience into a luxurious oasis!
Escape to the beach with this light and happy blend of refreshing sea spray, sand, jasmine and sweet mandarin. One of our most popular fragrances, Seaweed & Sea Salt is a fresh beachy fragrance. Reminisce over fond memories of coastal vacations and seaside getaways with this sea-inspired scent.
Top: Sea Spray, Bergamot, Sand Jasmine Base: Rosewood, Musk, Lavender, Sage
How to enjoy: Simply place a single shower steamer on the floor of your shower, and let it fill the air with your favorite coastal fragrance. For best results, place the steamer where it will get wet, but out of the direct stream of water. Do not use on your body or in the bath. Oils may make shower slippery.