Spring Fruit Cottage Bird Feeder
Mr. Bird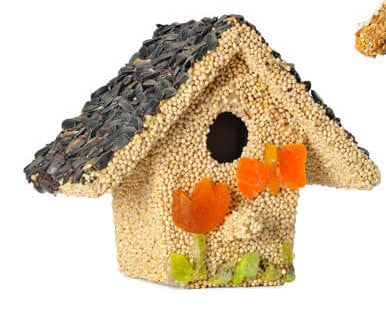 These three adorable cottages are a sweet seed treat! Absolutely the perfect gift for  neighbors, friends, and family this Spring season!
Hand decorated with millet, black oil sunflower, flax, canola, apricot, strawberry, kiwi, and blueberries

Under the seed and decoration is a small ornamental wooden bird house

Approximately 6″ tall. Three assorted styles.
Our new shipment of these birdhouses unfortunately don't include the butterfly fruit on them! Just the flowers.