Texas Kids Organic Cotton Newborn Gown
Nola Tawk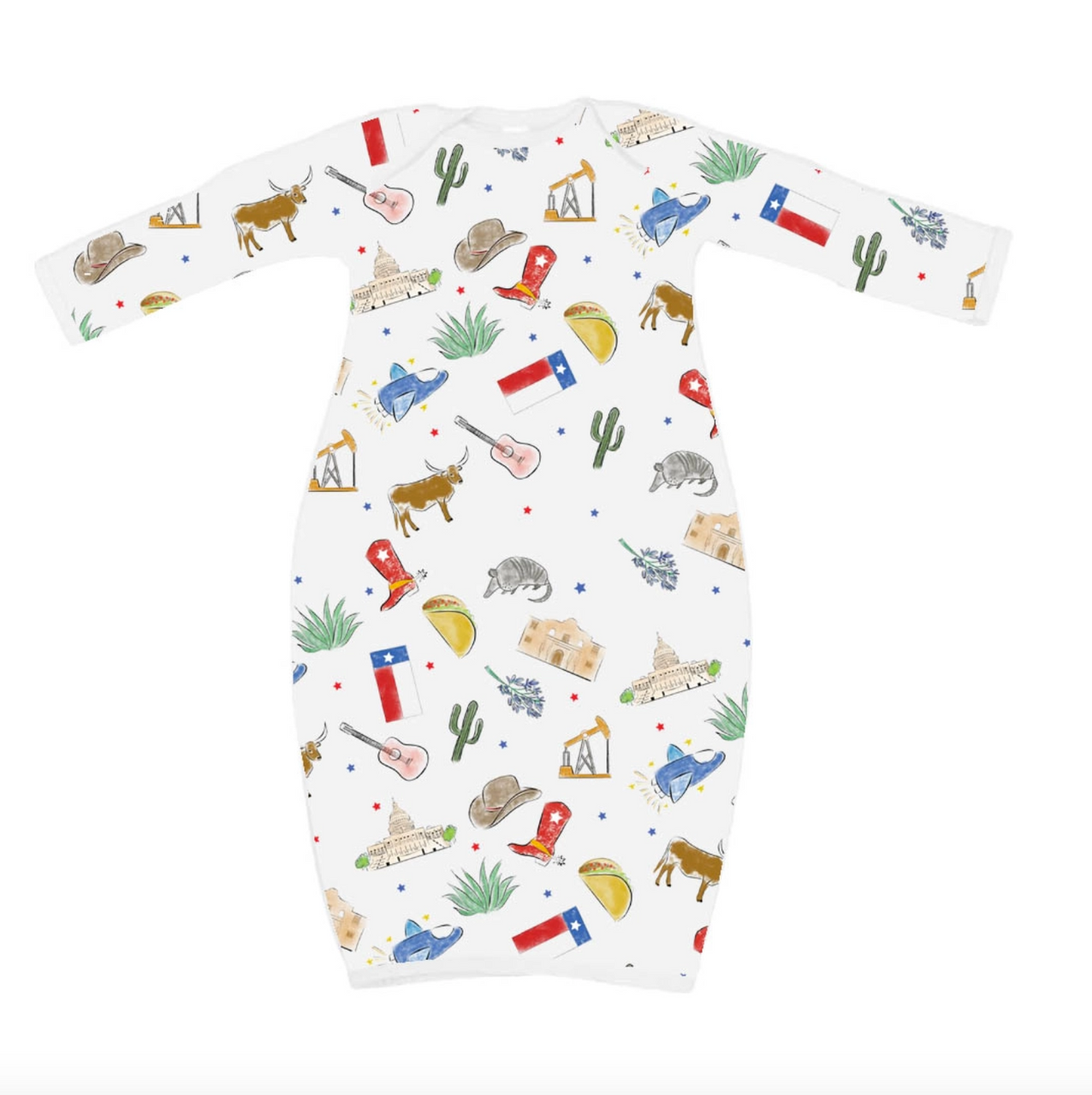 Your favorite Texas pajamas in a newborn gown!
GOTS certified 100% organic cotton

Super soft 1×1 rib fabric

Ribbed neckline

Gentle encased elastic bottom

For sizes, 3-18M, click here!
For sizes 2T and up, click here!
**Note: as we change over styles, there may be some 3-18M two piece pjs still available at the link above!