Texas Kids Organic Cotton Pajama Set
Nola Tawk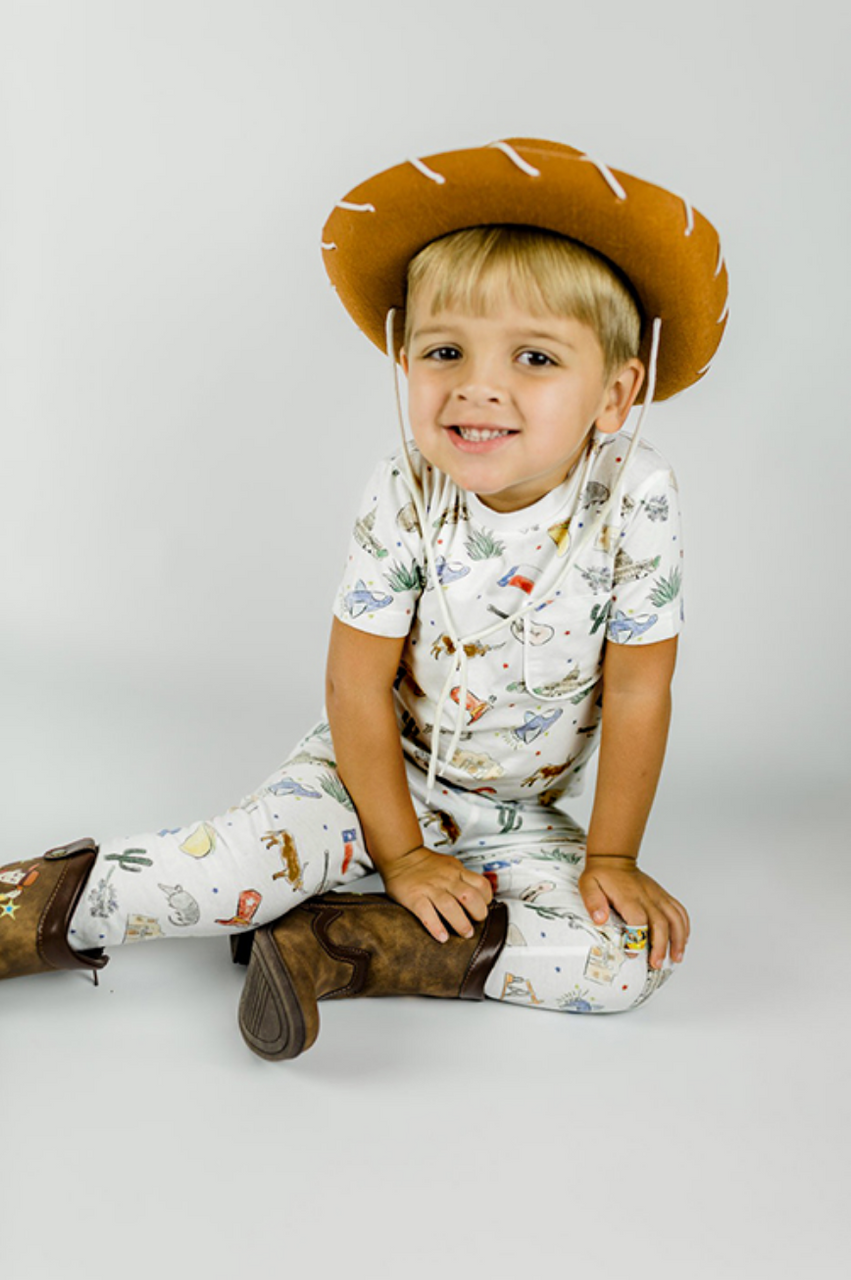 PLEASE READ: Nola Tawk is updating the style of the pajamas for younger ages. For now, we have long sleeve and short sleeve length for sizes 3M, 6M and 9M. Please make sure you are selecting the sleeve length you'd prefer. 12M+ are still short sleeve tops. A long sleeve onesie will be taking place of the two piece set for ages 3-18M, so once our smaller sizes have sold out that will be it!

Pajamas:
– Gentle encased elastic waist pants
– GOTS certified 100% organic cotton
– Super soft 1×1 rib fabric
– Ribbed neckline
– Front chest pocket
– 3m, 6m, & 9m pajamas are short or long sleeve
Nola Tawk *NEW* design for sizes, 3-18M, click here!
For newborn gown, click here!