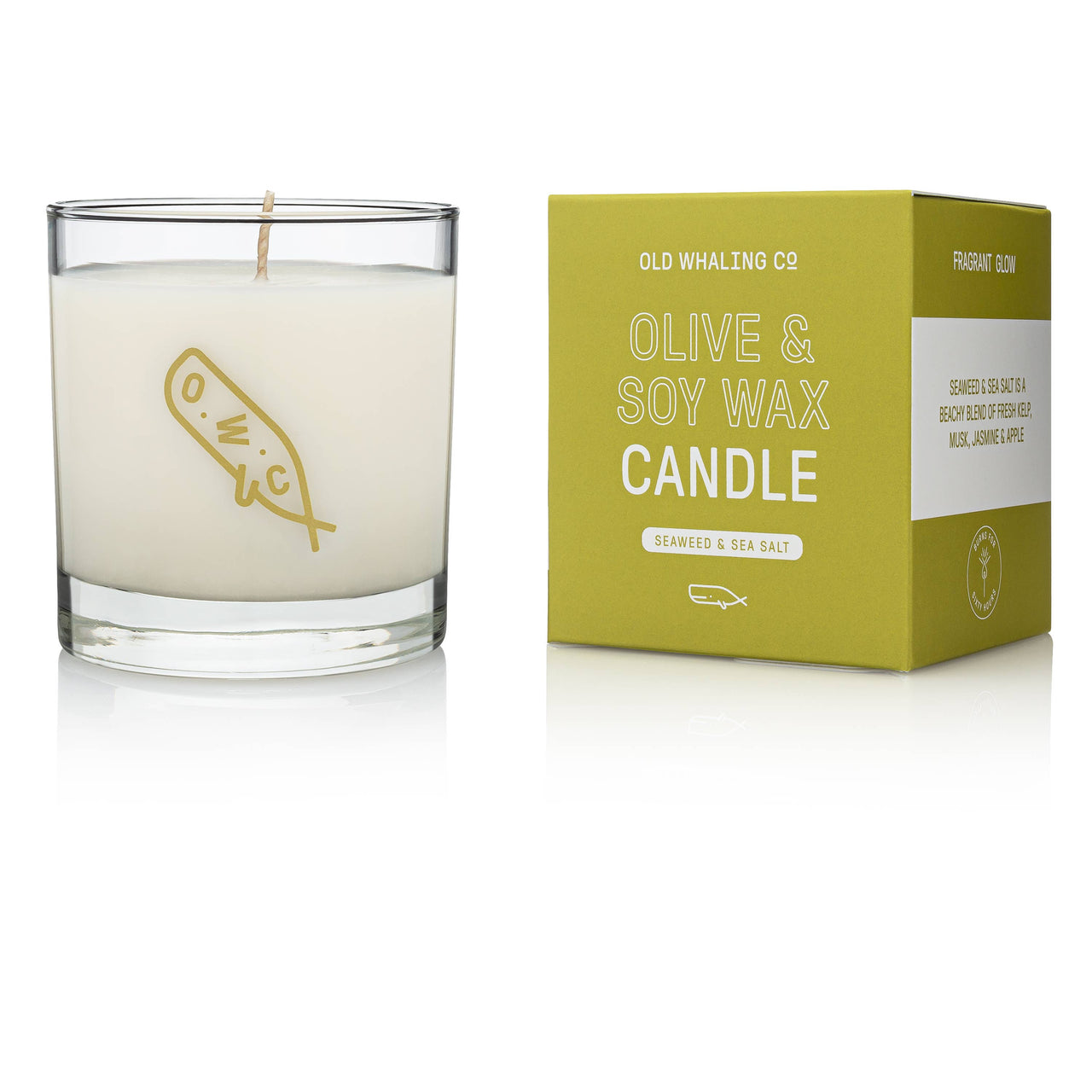 Escape to the beach with this light and happy blend of refreshing sea spray, sand, jasmine and sweet mandarin. One of our most popular fragrances, Seaweed & Sea Salt is a fresh beachy fragrance. Reminisce over fond memories of coastal vacations and seaside getaways with this sea-inspired scent. 
Top: Sea Spray, Bergamot, Sand Jasmine Base: Rosewood, Musk, Lavender, Sage
Enjoy the fragrant, long-lasting glow of Old Whaling Co. candles. Featuring our signature blend of soy and olive wax that burns longer than traditional candles, our 7oz candles are sure to bring a special treat to ordinary days. Our candles feature a lead-free cotton wick and are hand-poured in a USA-made glass tumbler featuring a silk-screened design and individually boxed. Our hand-poured candles are made from a combination of soy and olive wax with our sea inspired fragrances.
Pair here with the matching bath bomb for the perfect gift!